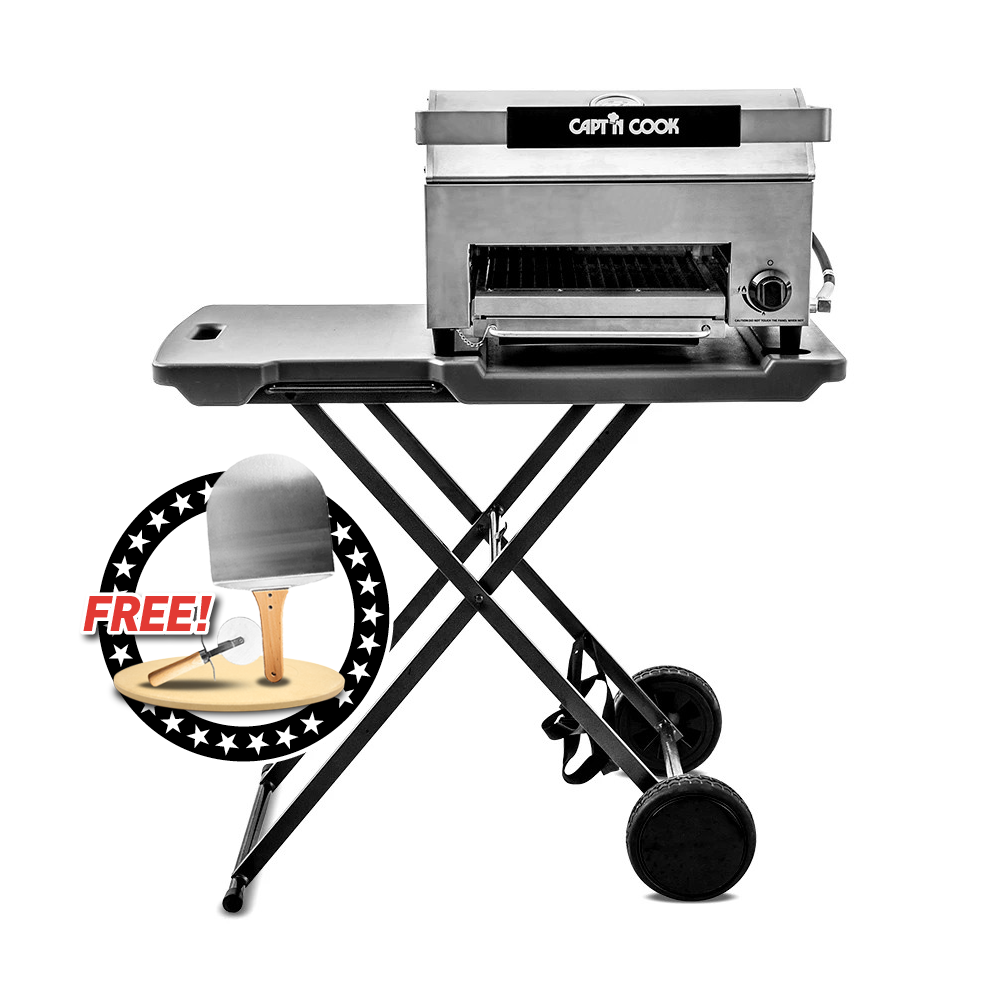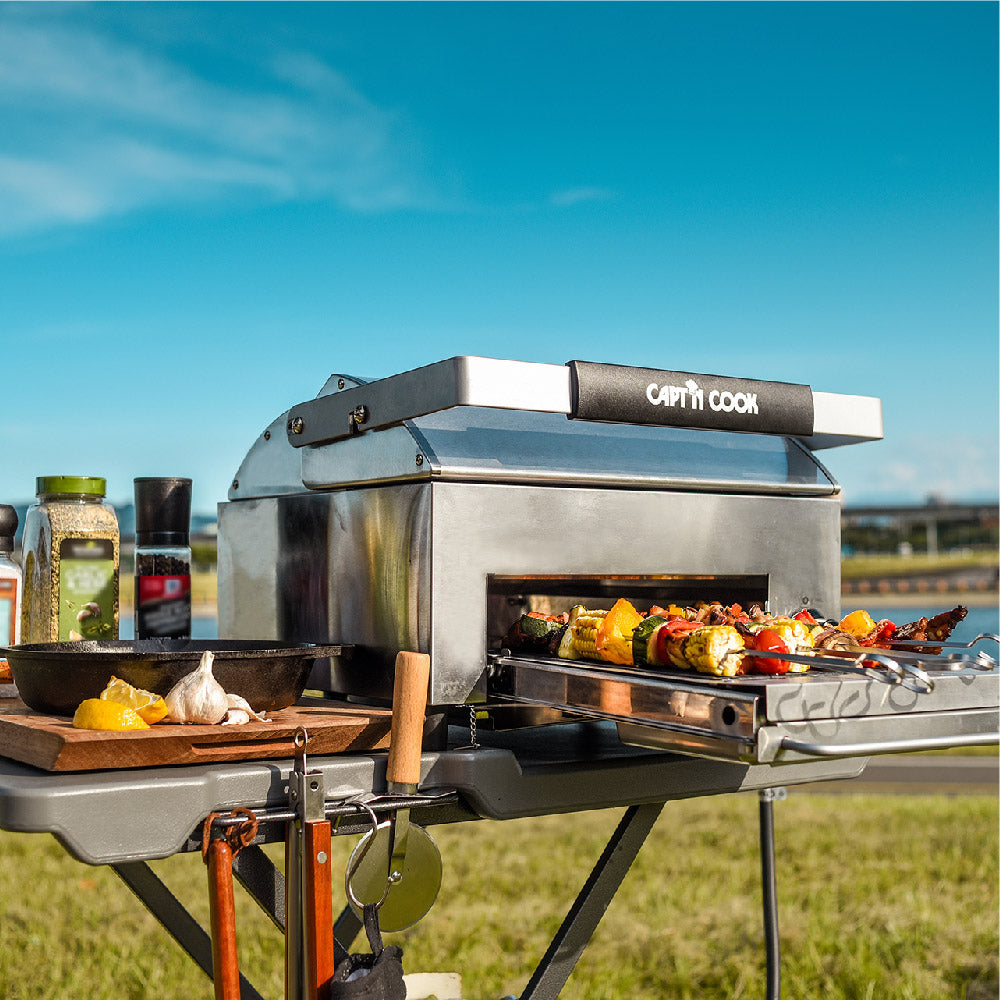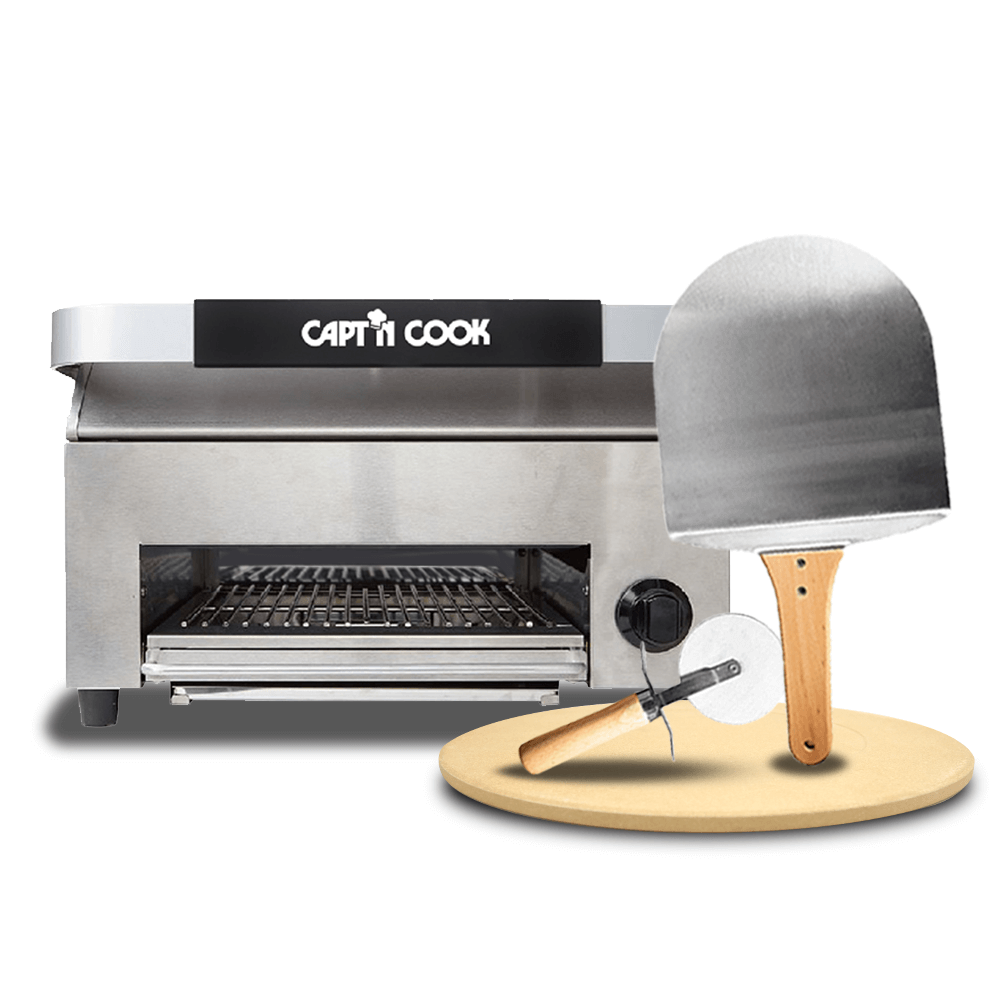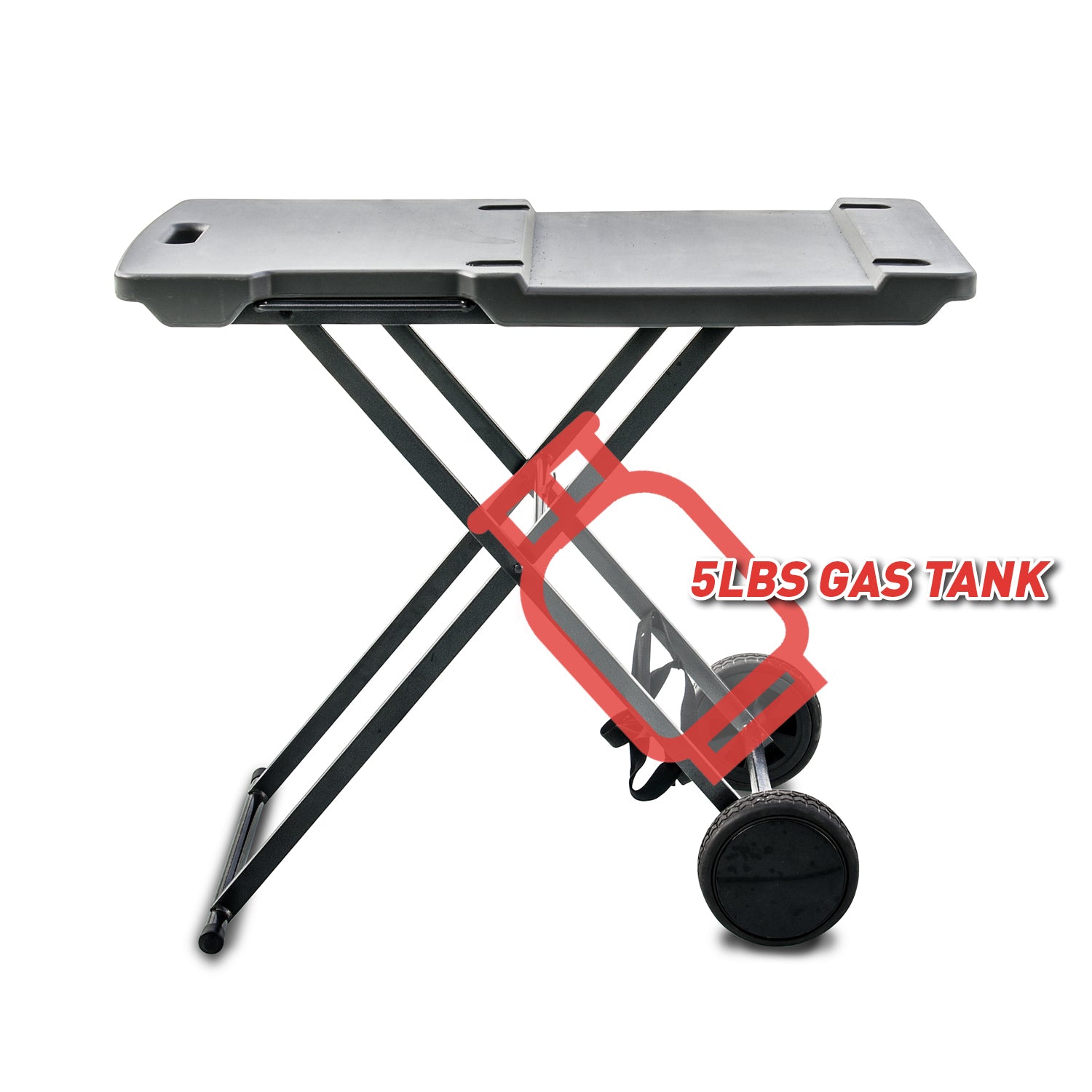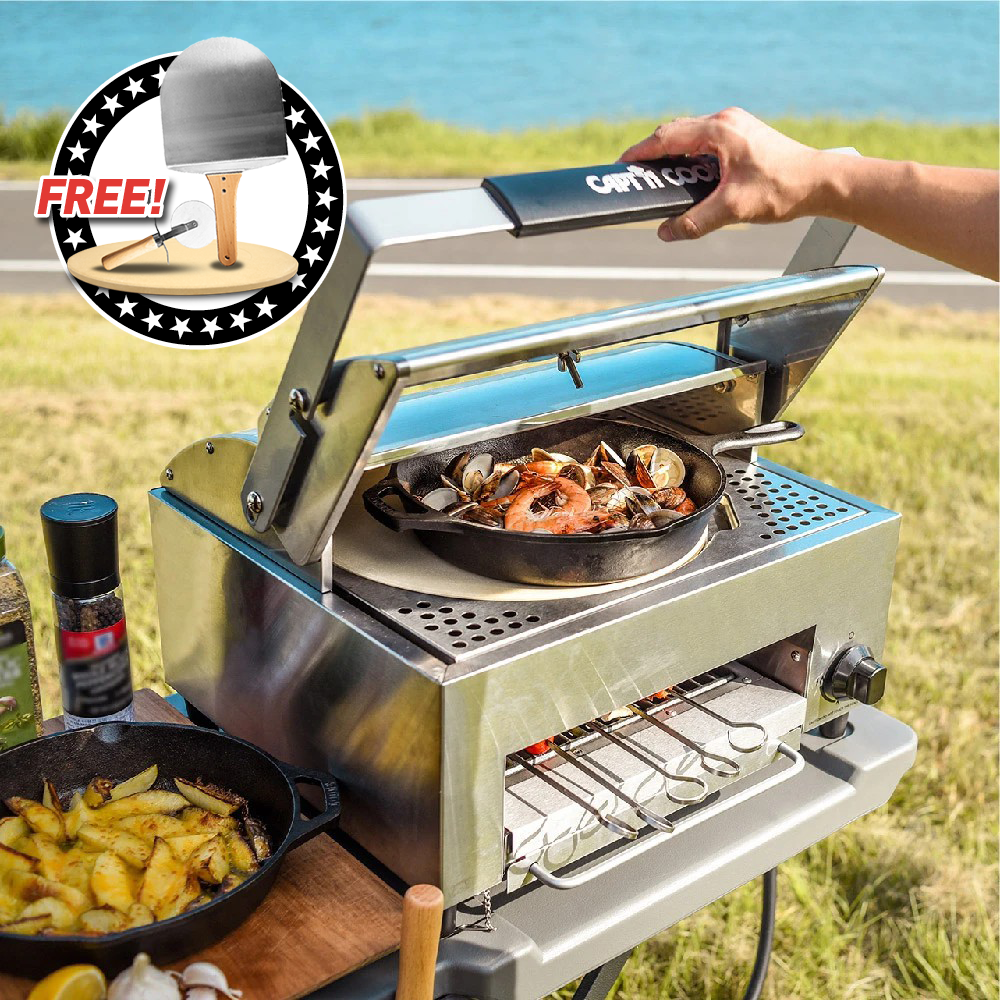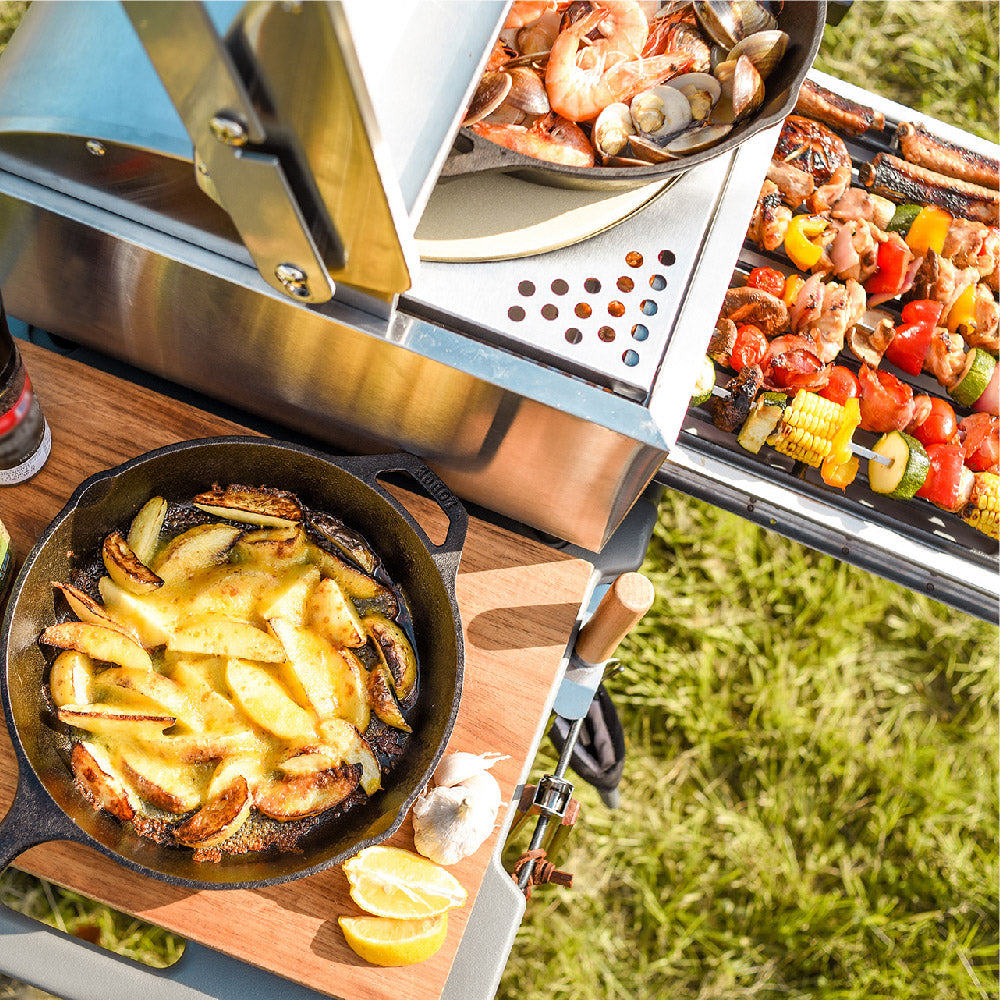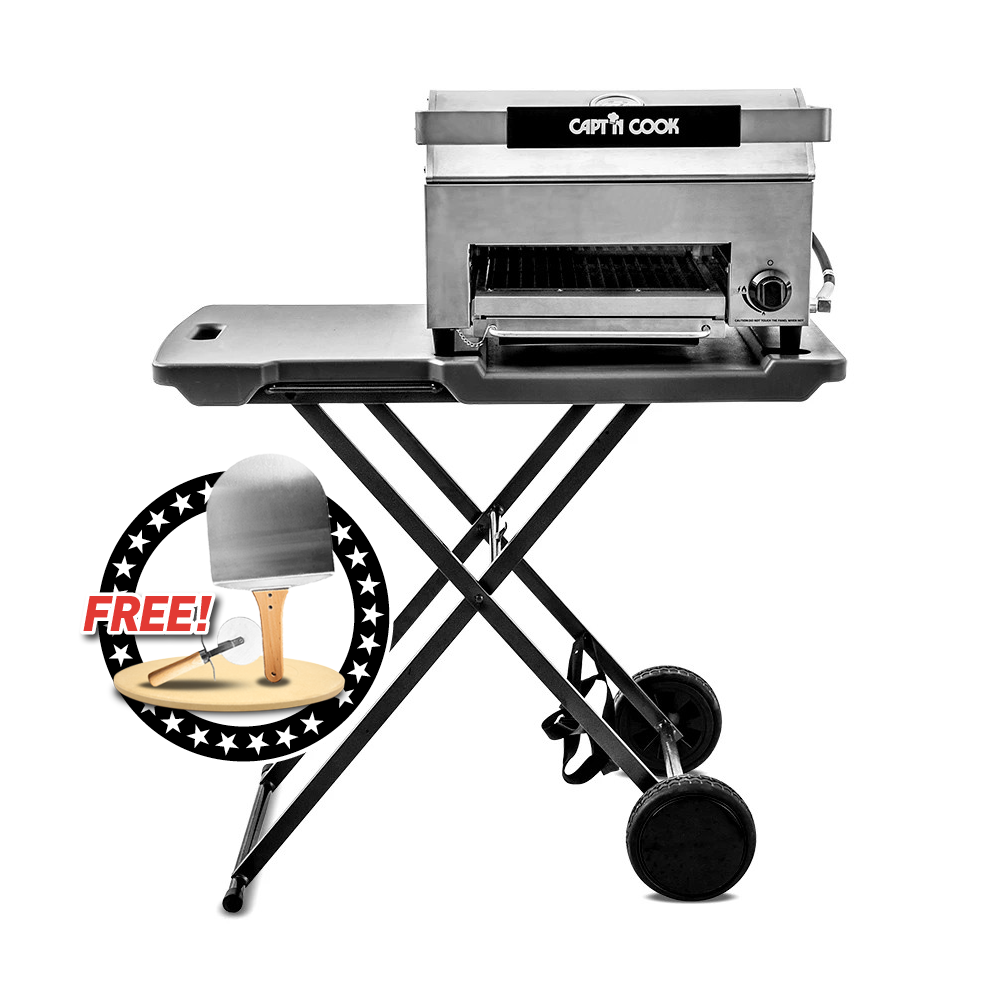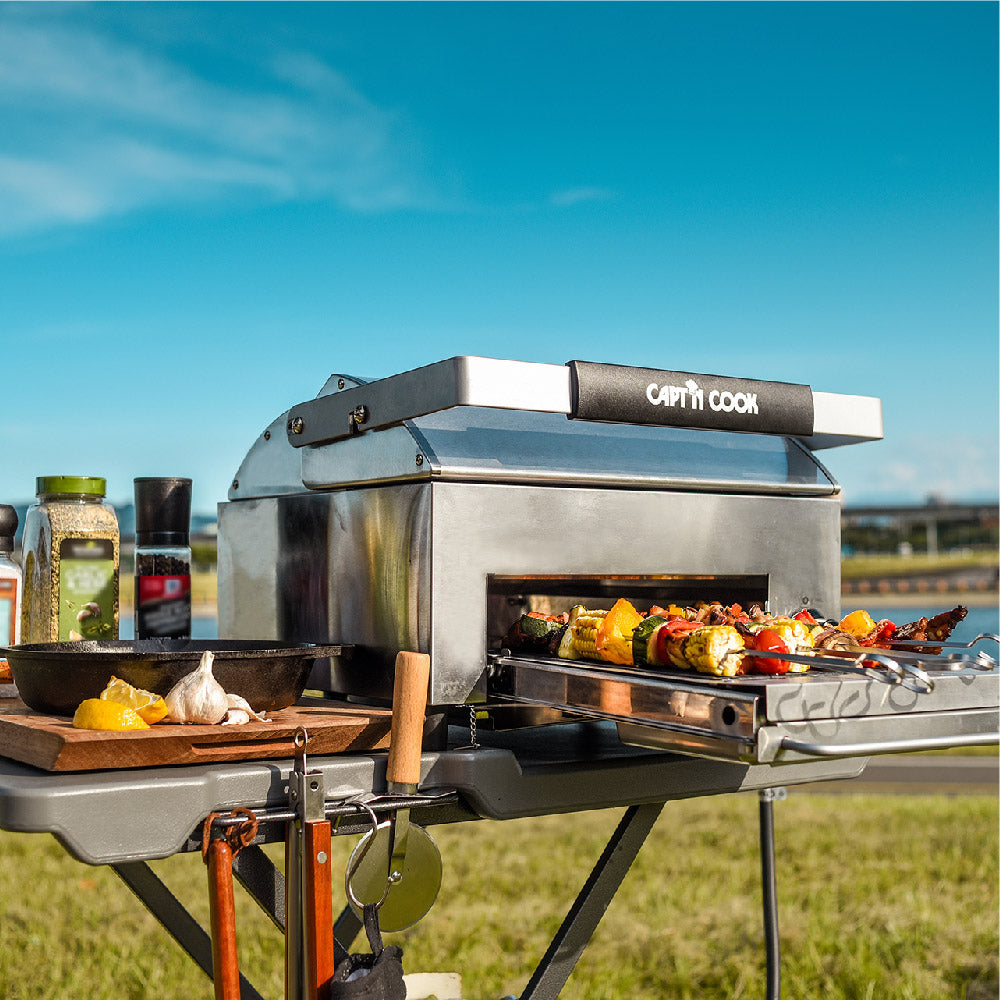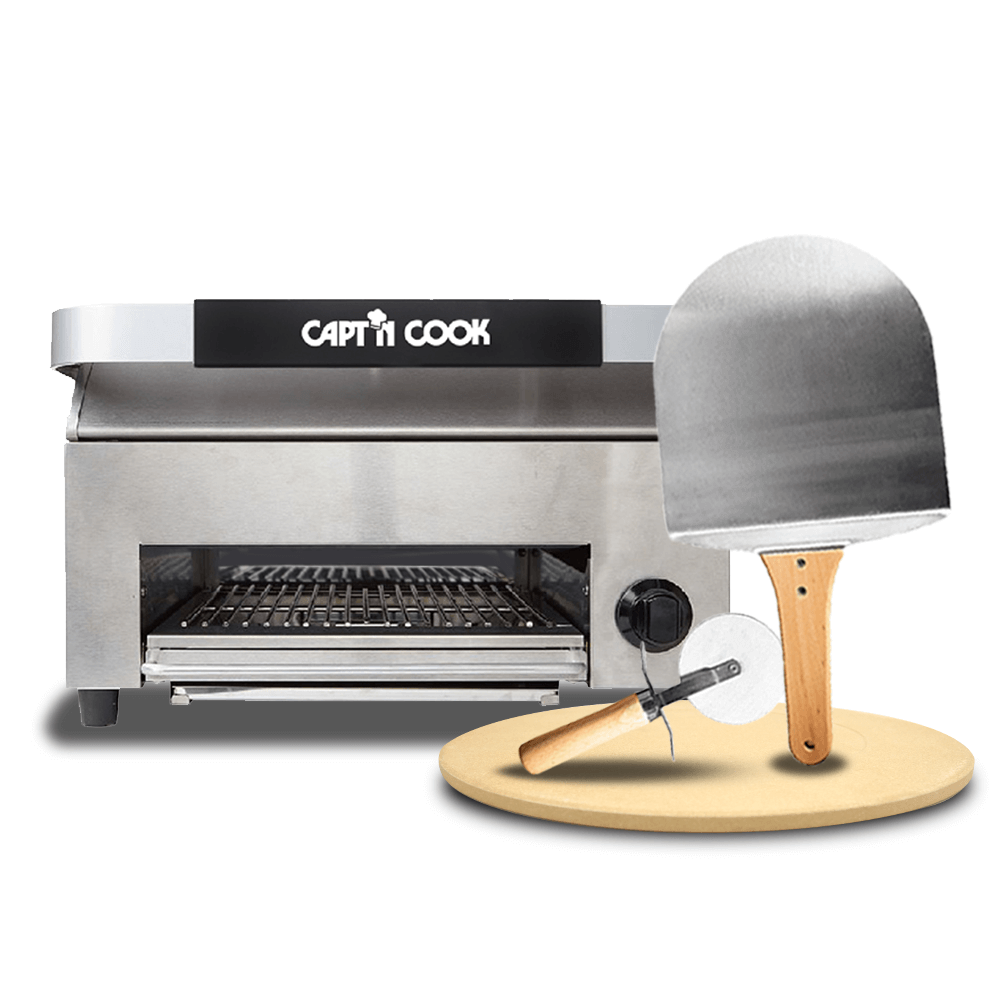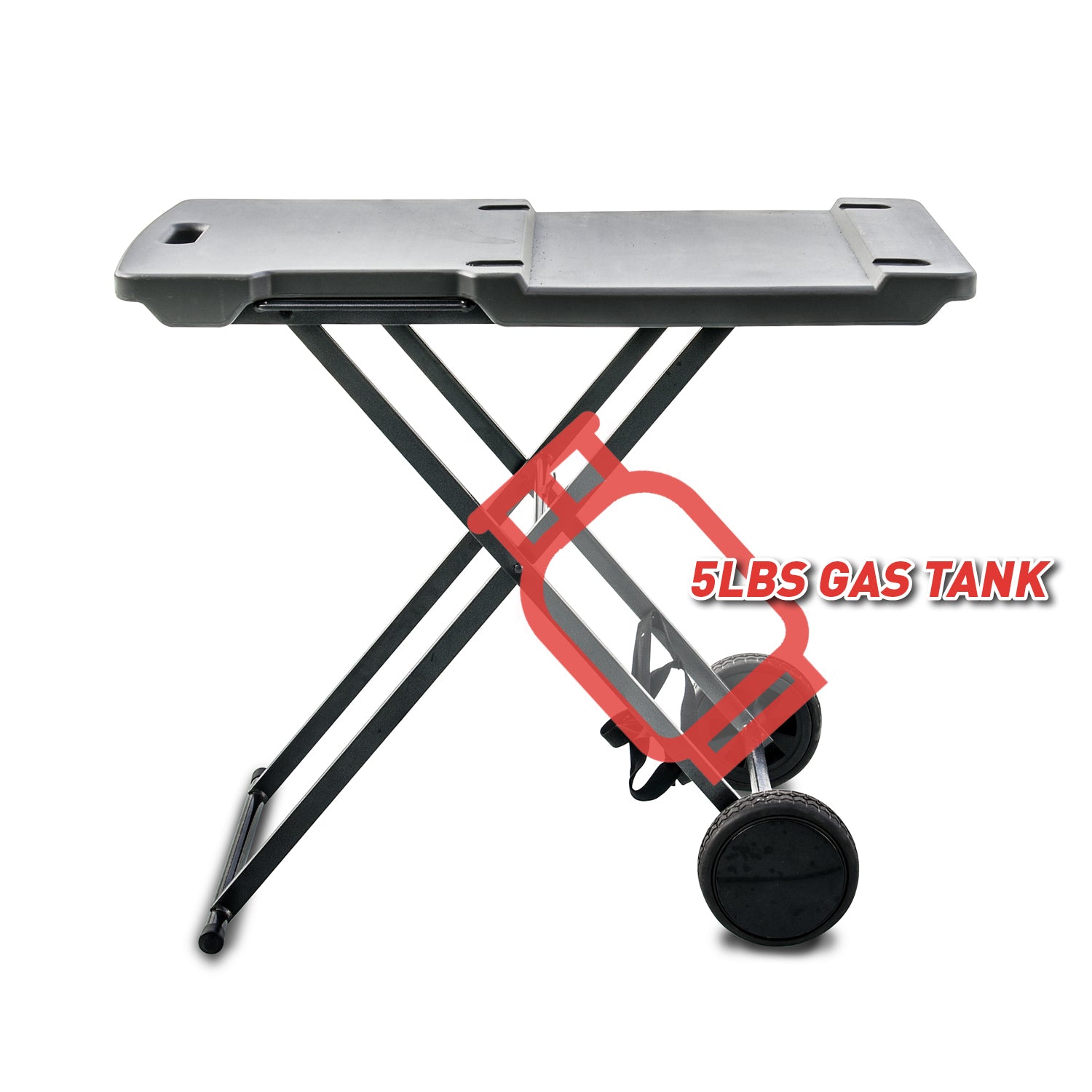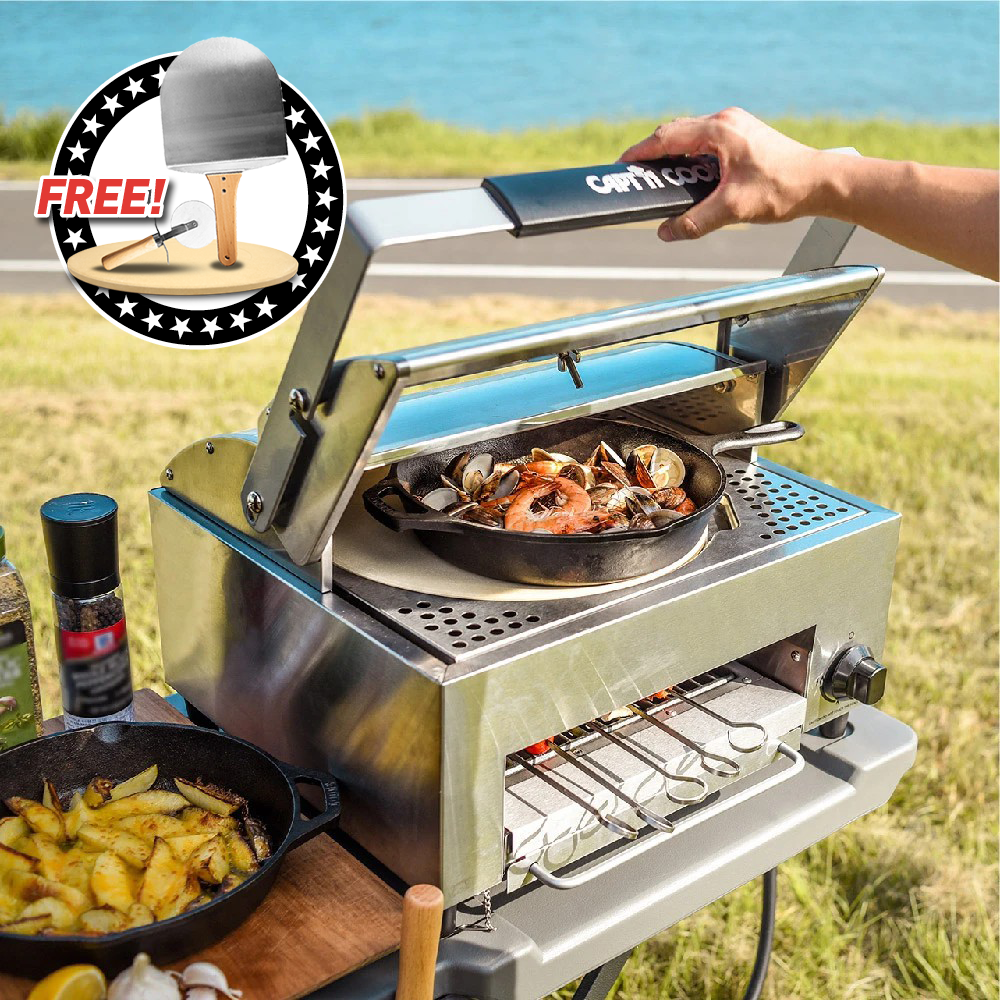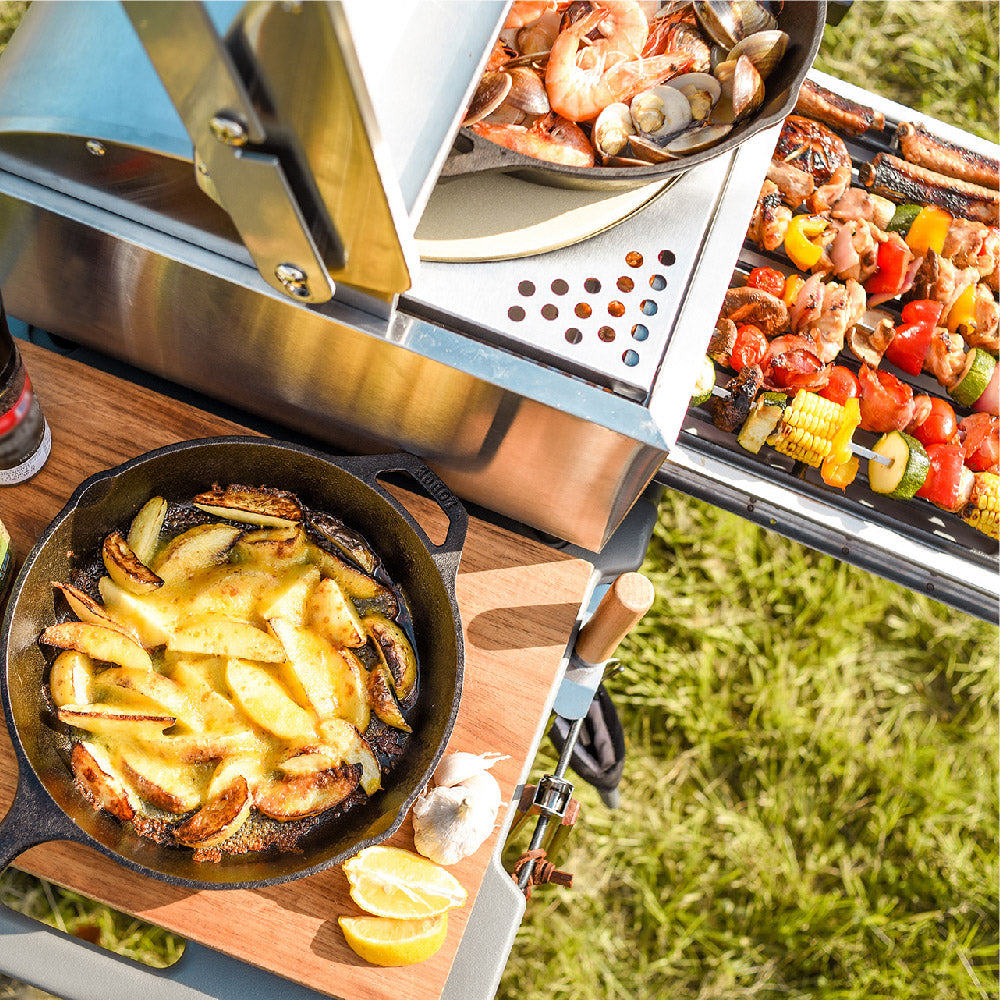 Ovenplus Double Deck Outdoor Pizza Oven w/ Foldable Master Cart
WORLD'S 1ST DOUBLE DECK OUTDOOR PIZZA OVEN: Make all styles of pizza to the best with free pizza peel and cutter.


DOUBLE COOKING AREA: Supports all your culinary imagination. Grill, bake, stew, fry with Ovenplus.

IDEAL FOR OUTDOOR USE: Free propane gas regulator and built-in gas ignition give flexibility to your activity. Drawer grill and top handle give portability and culinary convenience.

THERMAL CONVECTION DESIGN: Leaves no cold spot within the machine. You won't even need to spin the pizza when it's cooked in such an even-heating environment.

PATENTED BUTTERFLY BURNER: Heat up to 450F within 10 min. The upper pizza stone can reach 900F while the bottom grill fires up to 700F.

Overall Size: 20''W x 20''L x 13''H / Pizza stone: Fit in 12" pizza maximum
SPECIAL OFFER: Buy with Cart Save $20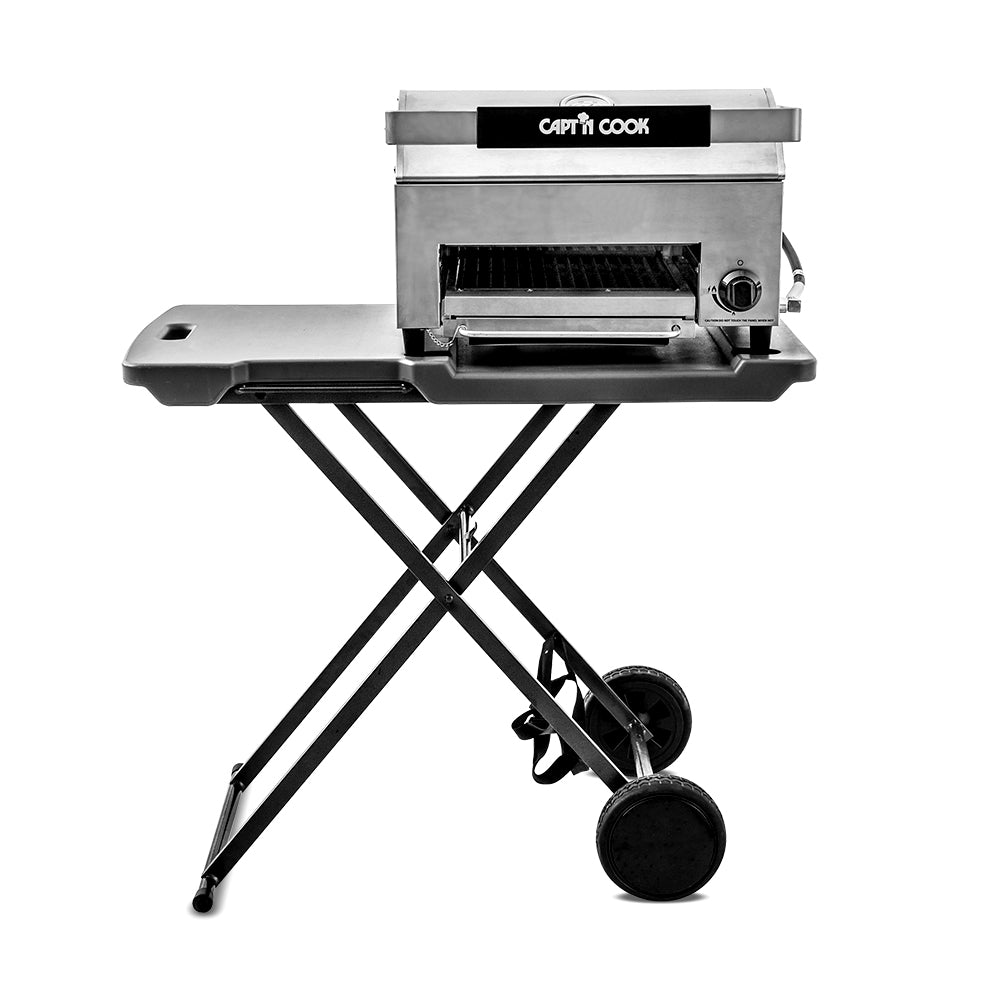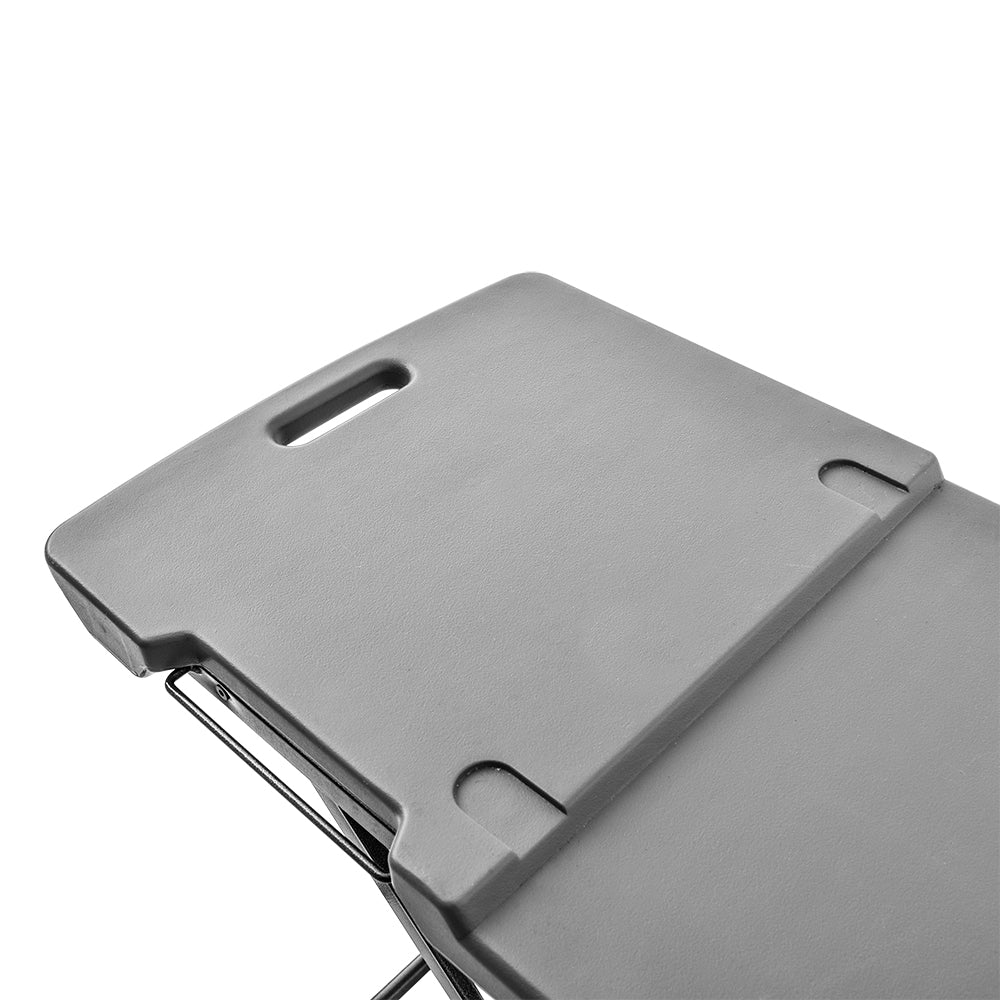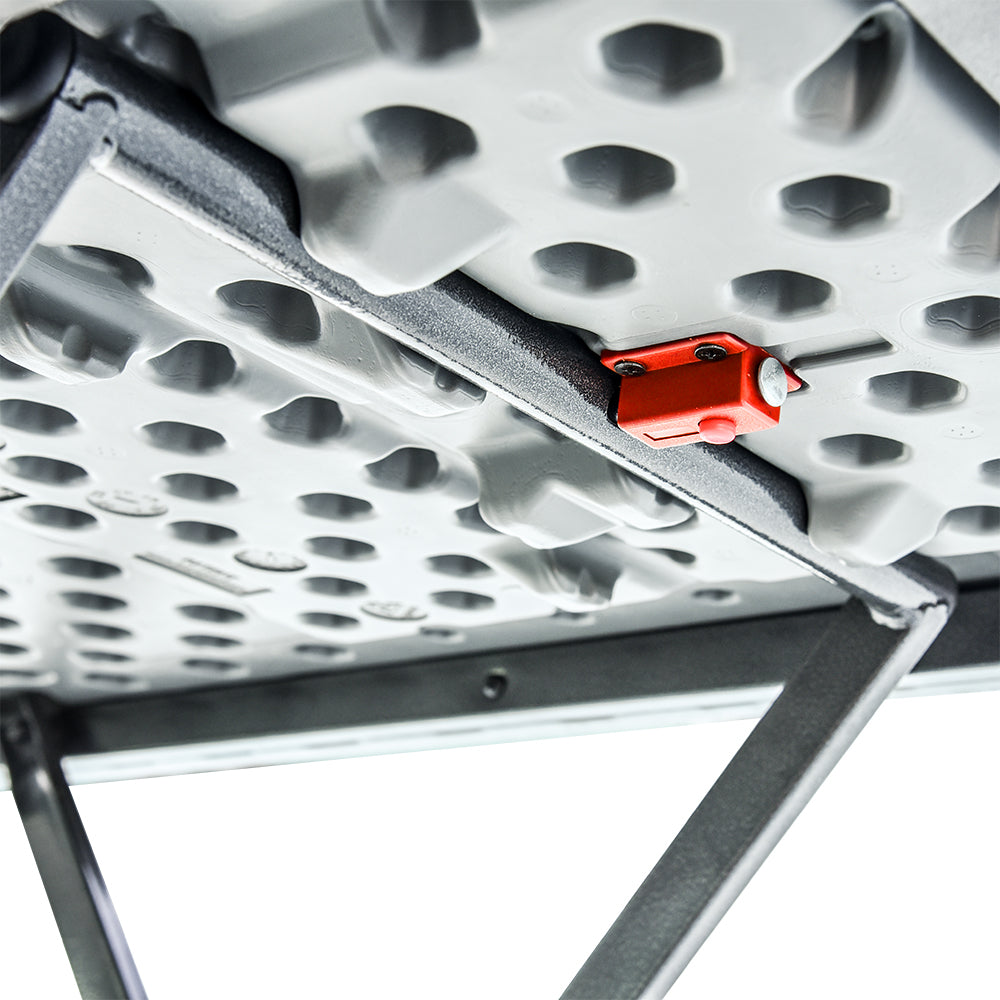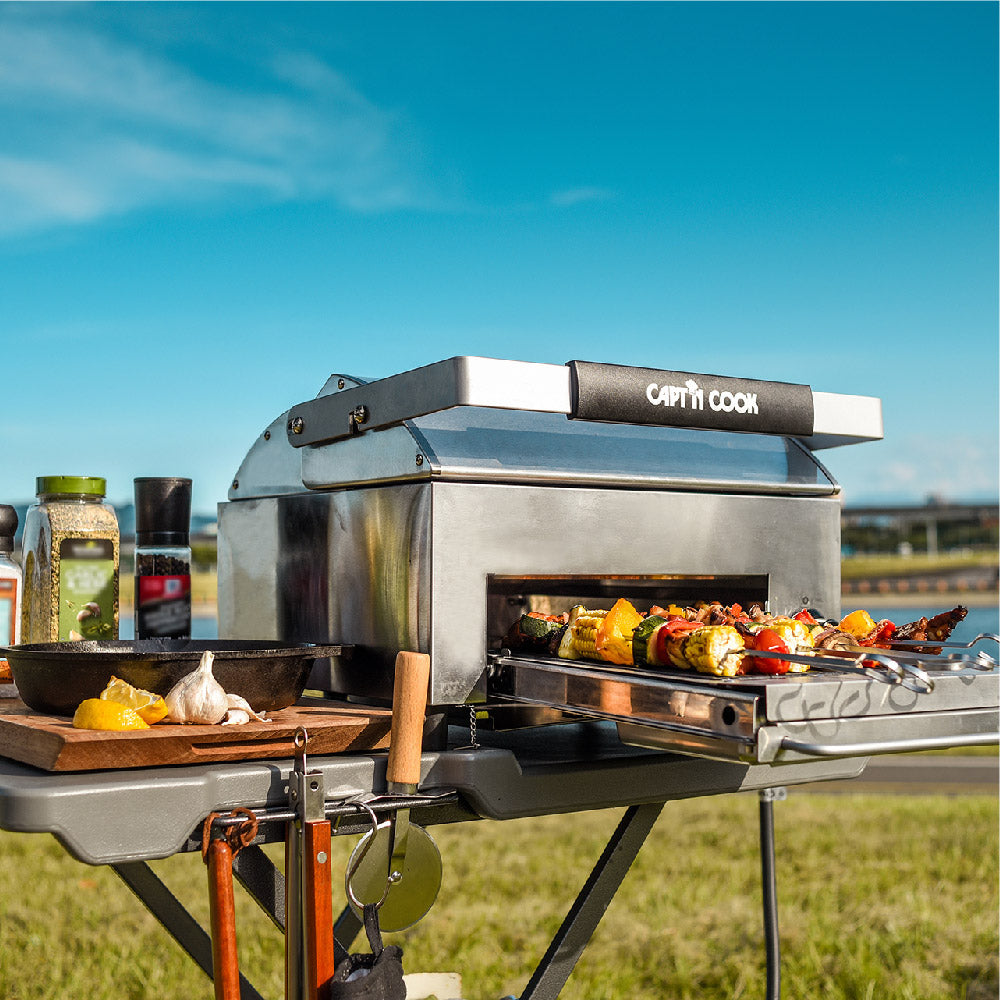 $119.00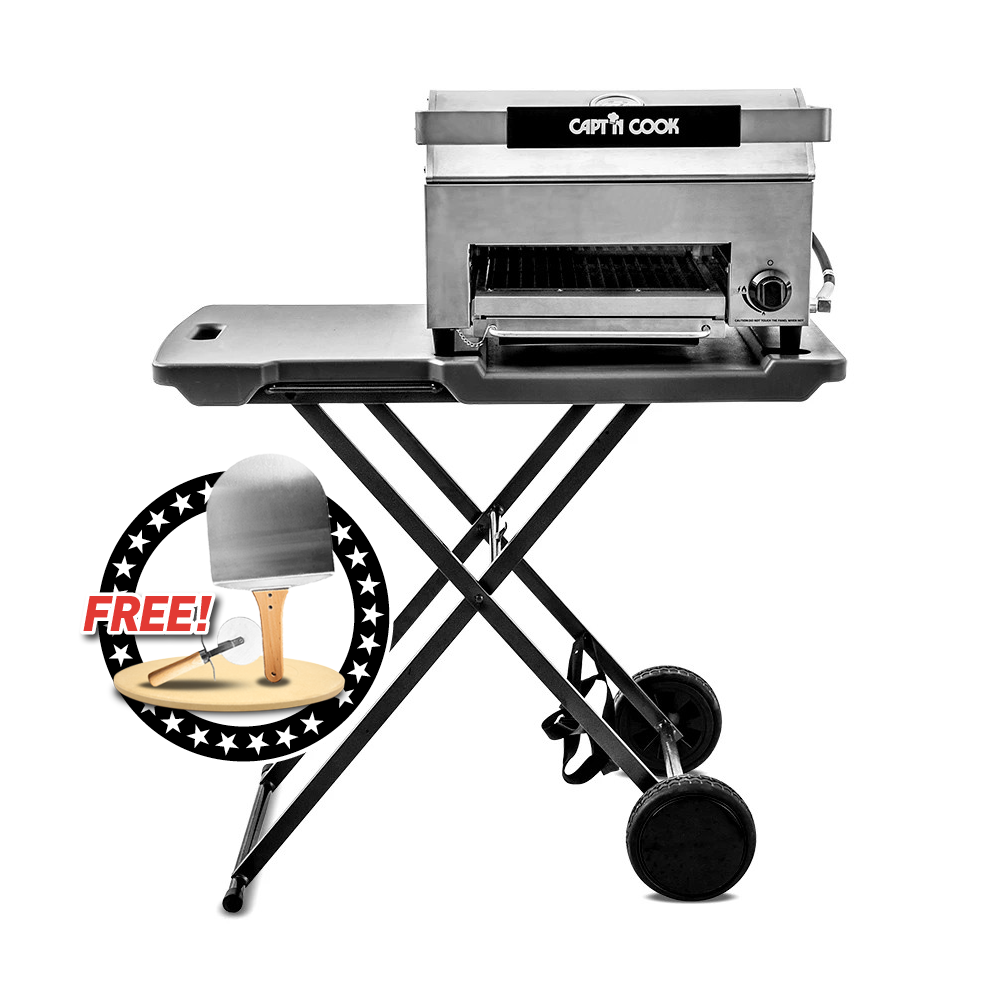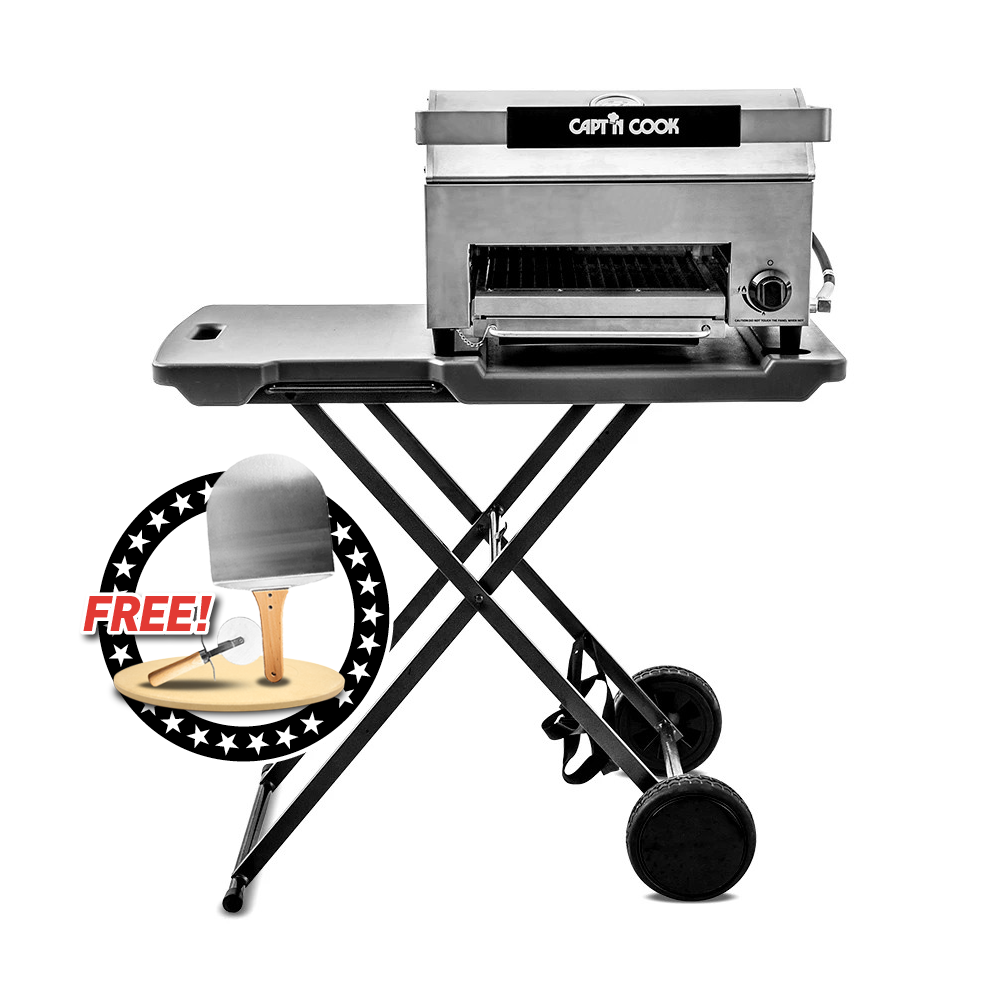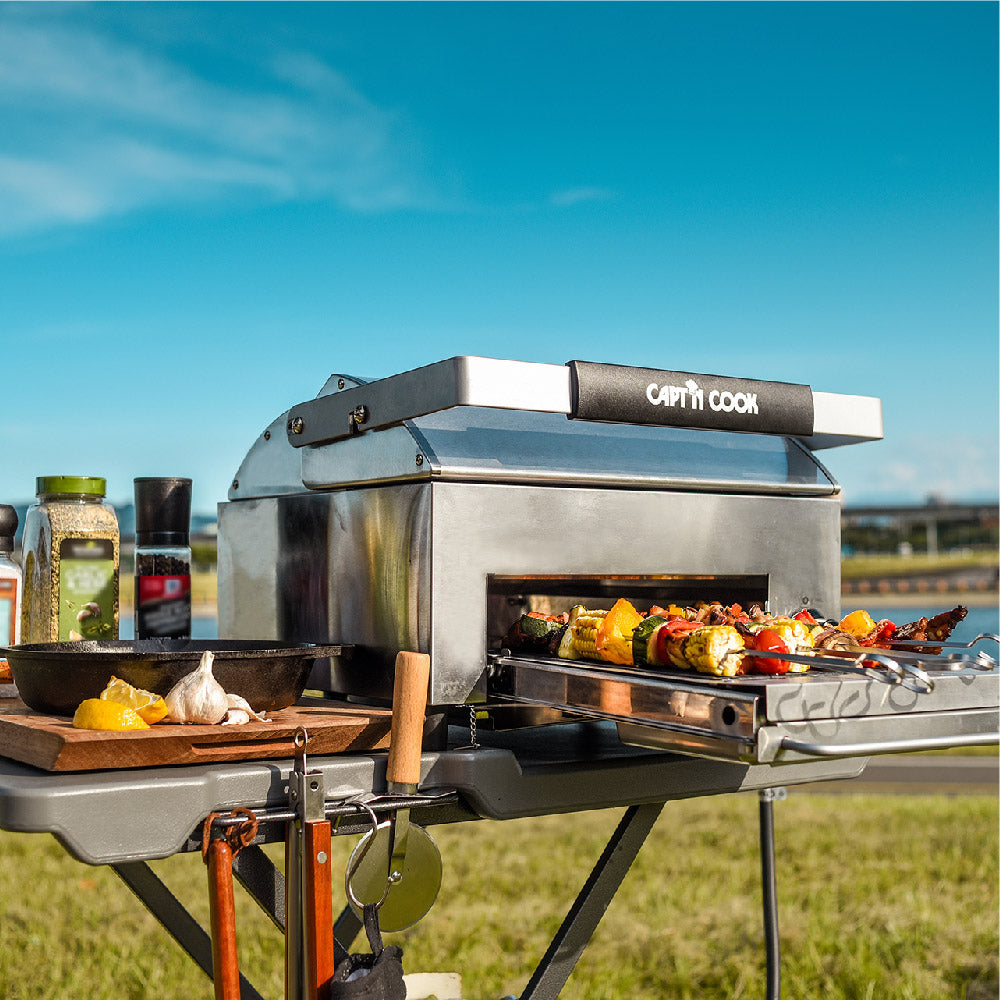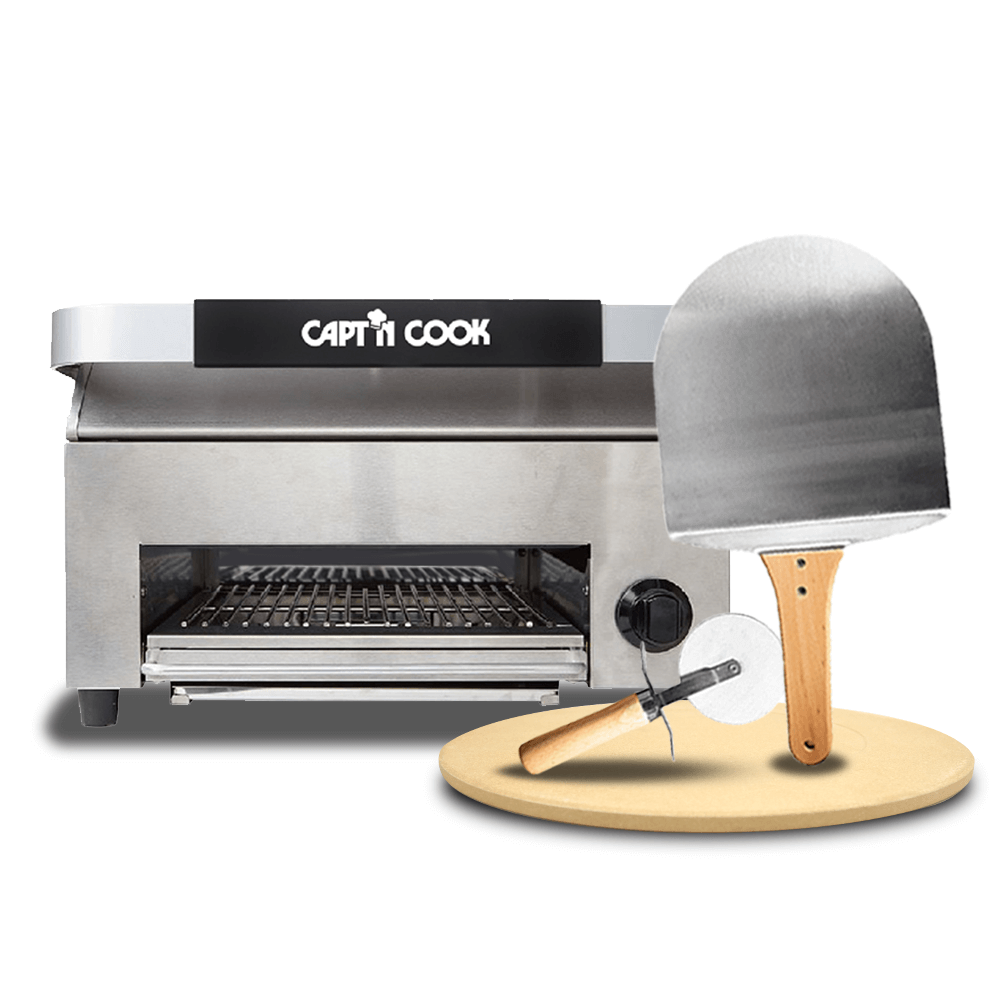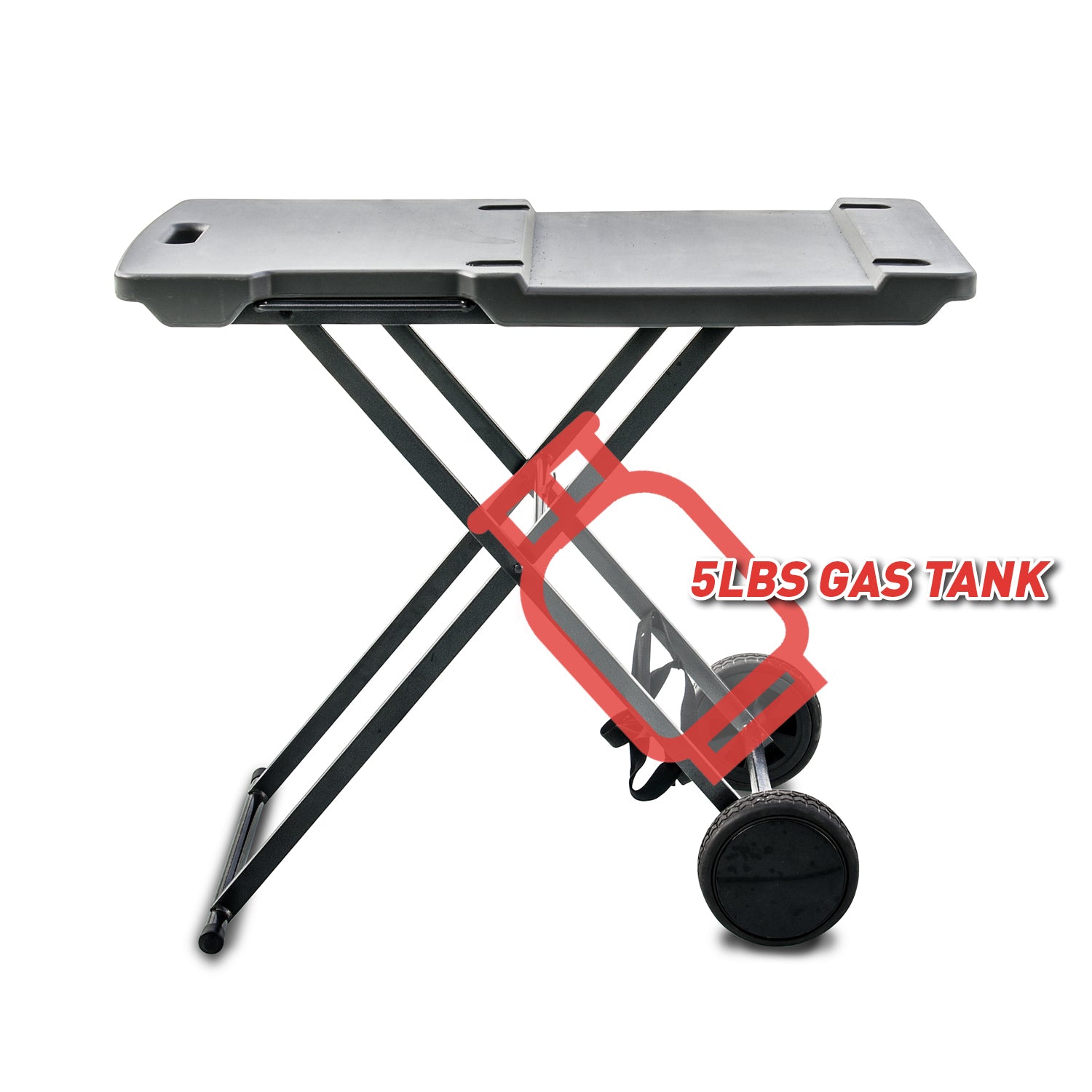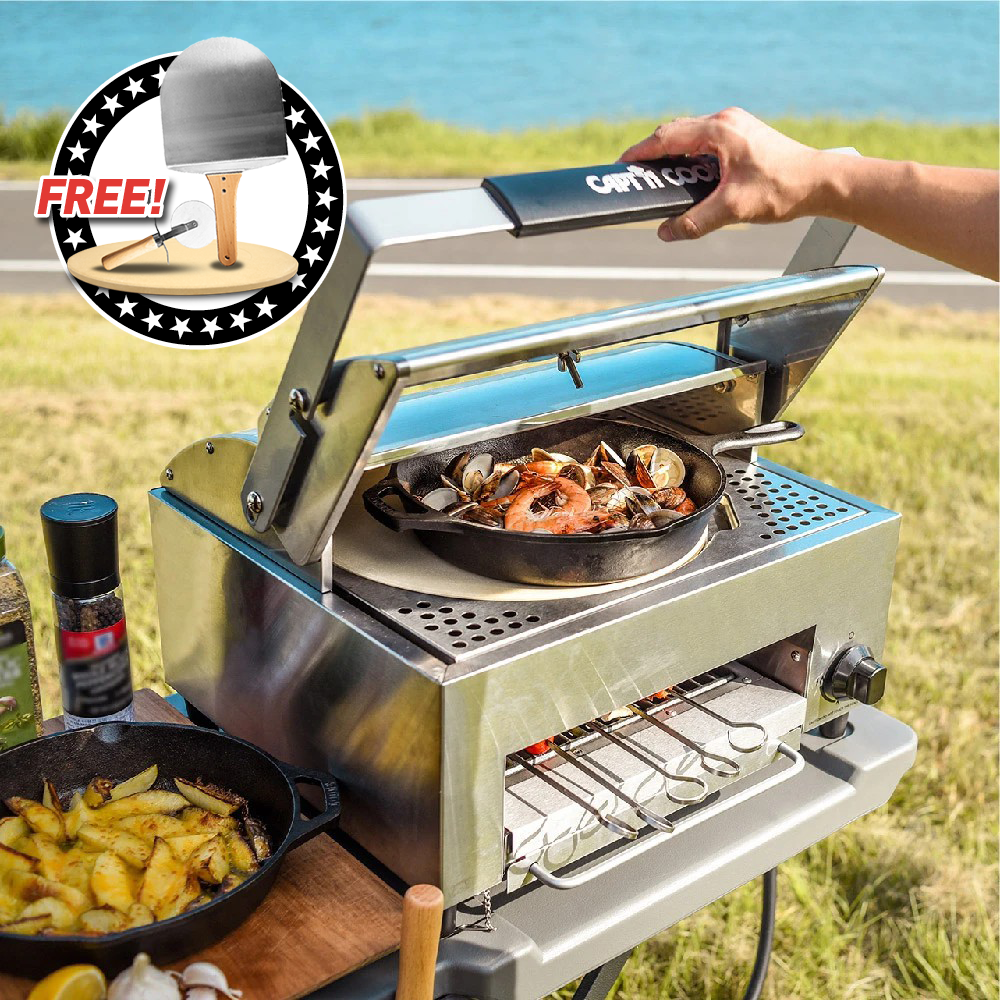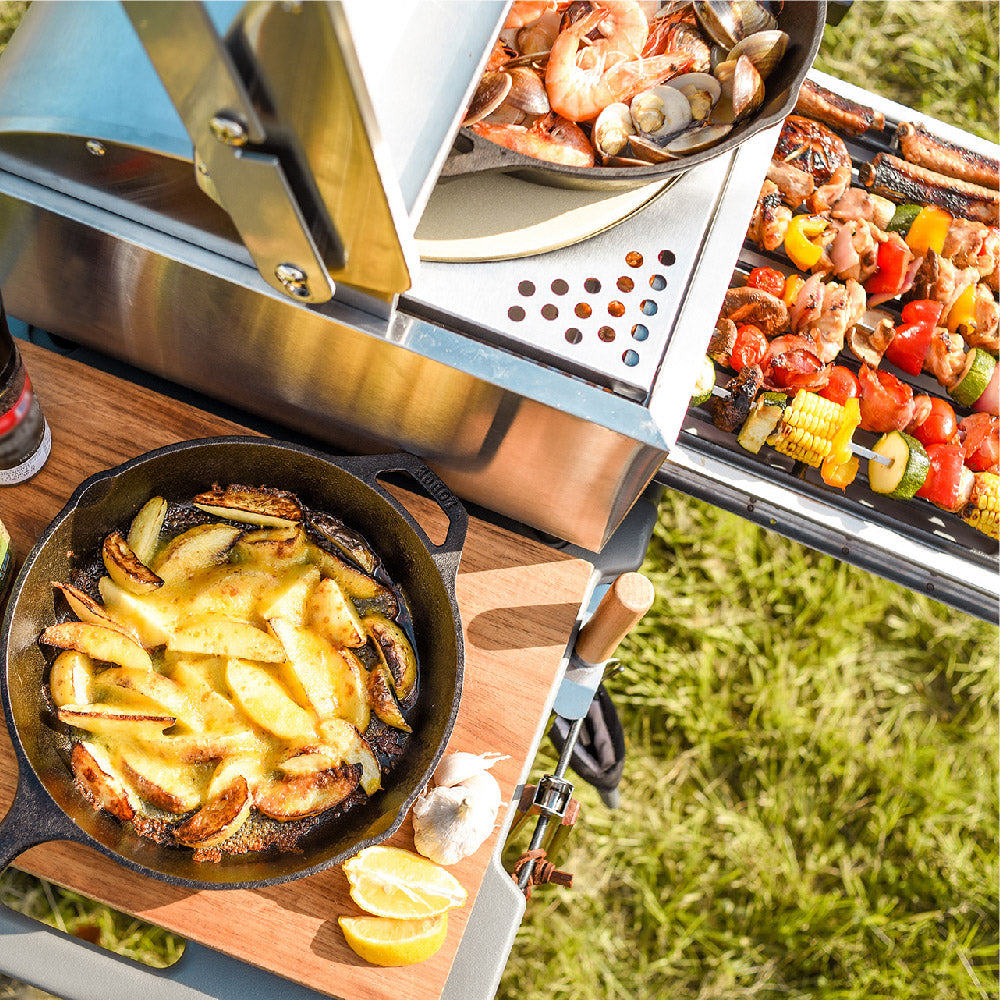 $498.00
$518.00
"World's 1st
Double Deck Pizza Oven
for Outdoors!"
"WE ALL LOVE PIZZAS"

OvenPlus is capable of making all styles of pizza with ease. With patented Double Deck Cooking Area, Butterfly Burner, and Convection Design, you won't need to spin the pizza to have every angle properly cooked.
3 STEPS
TO MAKE PERFECT PIZZAS WITH OVENPLUS
First, place your 1st pizza at the upper deck for perfect crust

Second, move it to the bottom deck for crispy toppings

Third, repeat steps above, 2 pizza at the same time!
For Italian Pizza, you only need to use the upper deck | A: Uppder (Oven Area), B: Bottom (Grill Area)
SATISFY YOUR VARIOUS DEMANDS IN ONE
OvenPlus is only ⅕ in size comparing to standard American outdoor grill, yet offers way more cooking flexibilities. The upper ceramic pizza stone can do more than just baking perfect pizza. Just set a cast-iron skillet on the top ceramic tray and use it as a regular gas cooker.
Multi-function
Pizza Oven + Grill

A combination of Pizza Oven and Top-Down Grill. Cook anything from pizza, steaks, and seafood risotto.
Grill Smart
with No Flare-ups

Feel safer around the grill with no uncontrollable sparks. Prepare meals while enjoying your social time
Drawer Grill that's
Virtually Smokeless

Cook with a peace of mind without the harmful effects of smoke and fumes with a powerful top-down grill
Portable and
Easy to Clean

With handle and detachable grease draining tray. Feel free to enjoy your Ovenplus-time at anywhere.


SUPPORTS ALL YOUR
CULINARY IMAGINATION
Unlike traditional tubular burners, OvenPlus's Butterfly Burner offers two main benefits: virtually smokeless and smart grilling. The Butterfly Burner features a horizontal orientation of the fire, minimizing fire contact with the food to increase cooking performance and quality — propelling you to become your own master chef.

Heat evenly, Reduce cold spots

Heat to 500°F within 15 minutes

5 kg of gas tank can be used for 14 hours of cooking
World's 1st Double-deck Pizza Oven for Outdoor
CAPT'N COOK offers culinary solutions aiming to change the way people cook their food. We strive to deliver a healthy and enjoyable experience that brings friends and families together.
Exclusive Offers & Updates!